Main Content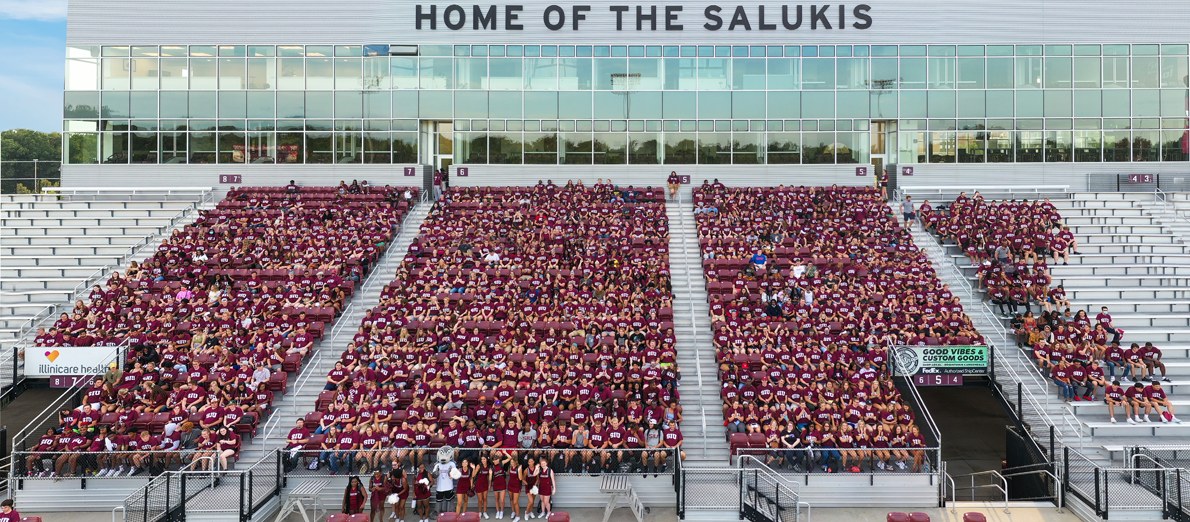 New Student Orientation
Ready to take the next step in your Saluki Journey?
Join us for New Student Orientation.
Orientation is a an on-campus, one-day experience for admitted students and their supporters. These events are designed to give you a jump start on your first semester at SIU. Mingle with other students, get involved on campus and maximize your use of available resources. Students who have not yet registered for classes will also be able to meet with their advisor and register before the day ends!
Contact us for questions at orientation@siu.edu or 618-453-1000.
International students are required to attend a Center for International Education Orientation. 
Online and off-campus students should contact their academic college for orientation information.
All students are welcome to attend orientation through New Student Programs. Please contact us at orientation@siu.edu or 618-453-1000 to register.
You'll meet...
Your Orientation Leaders will help facilitate your orientation day activities. You will also meet with faculty and staff members from your college and other campus departments, current SIU students, and other new students attending New Student Orientation.
You'll Discover...
Learn about resources that make "unparalleled access" more than just a phrase. No matter your background or your career ambition, we have what you need to fit into the academic and social environment of SIU. Because SIU is an important part of the community, you'll learn what the city of Carbondale has to offer, and how you can fit into the civic community.
You'll investigate...
Learning isn't just hitting the books. It's connecting with people whose interests are similar to yours but whose backgrounds may be different. It's trying something new. It's using your academic major interests to support your community by volunteering. During NSO, you'll learn about opportunities for all of that, and more.